Cost of Dental Implants – Waterbury, CT
Learn More about the Cost of Dental Implants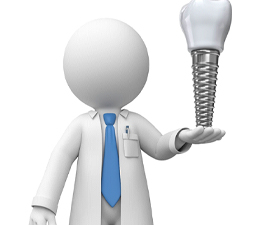 Dental implants in Waterbury are the most successful solution to replace missing teeth. Unfortunately, many people believe they are unattainable because of their cost. It's true they are initially more expensive than other treatments, but they are more cost-effective long-term. Believe it or not, people from all walks of life are choosing dental implants. Here's what you can expect to pay when replacing your missing teeth with dental implants.
Cost of Dental Implants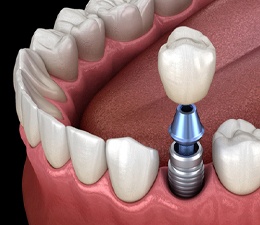 There isn't a set fee for the procedure because the cost is determined by your individual treatment plan. There are various factors that influence the price, which we'll explain during your initial consultation. Each step in your plan has separate fees, which can make it easier to pay for your new smile because the entire amount won't be due upfront. Although each plan is unique, you can expect your treatment to include:
Consultation and Imaging
Your first step to a complete smile is having your initial consultation to ensure you're a candidate for dental implants. Besides a visual examination, Dr. Marini and Dr. Mancini will also need x-rays and other images, like from a CT scan. This gives us a complete picture of your oral health to ensure dental implants are right for you. We'll also use the information to create a customized treatment plan.
Additional Procedures
Depending on the results of your consultation, you may need additional procedures before undergoing your placement surgery, such as periodontal therapy, tooth extractions, or a sinus lift. After you've healed from any previous treatments, we can move forward with your placement surgery.
Implant Placement
You'll require an oral surgery to place a titanium implant post into your jawbone to serve as a new root. Sedation or anesthesia is used to ensure you're comfortable while your gum tissue is opened to expose your jaw. A small hole is drilled into a pre-determined location in your bone. The post is inserted, and your gum tissue is stitched closed.
The post will serve as a root, stimulating new bone growth. Over the next several weeks, your jawbone will fuse to the post, allowing it to potentially stay in place forever.
Abutments and Restorations
After your jaw has healed, you'll need to have an abutment connected to your post, which will attach your restoration to your dental implant. While you're recovering from the minor procedure, the dental lab will be carefully crafting your restoration from all-ceramic material to look just like a real tooth.
Paying for Dental Implants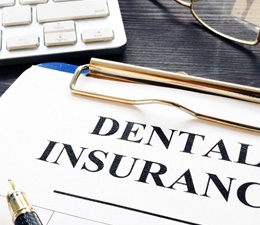 There are several solutions to pay for your new smile, like using your dental insurance. Your dentist in Waterbury will work on your behalf to file the necessary claims to lower your out-of-pocket expense. We offer several options to make paying for your procedure affordable, like third-party financing.
Don't let the dental implant cost in Waterbury prevent you from rebuilding your smile. We'll help you replace your missing teeth without breaking the bank. Contact our office today to schedule your consultation for dental implants.