Porcelain Veneers – Waterbury, CT
Get a Flawless Smile with Veneers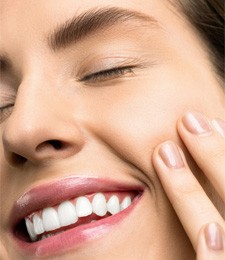 If you're unhappy with the way your teeth look but don't want to undergo multiple or lengthy procedures, veneers may be an option for you. They can treat many issues at once using a minimally invasive procedure. In as few as 2 appointments, you can have the picture-perfect smile you desire. Your cosmetic dentist at Waterbury Smiles will create the personalized plan you need to turn the smile of your dreams into reality.
What Are Dental Veneers?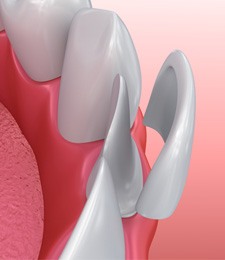 A veneer is a customized shell that's bonded to the front side of a tooth to enhance its color, size, and shape. However, the goal of the procedure is to improve a patient's smile overall.
Bonding veneers to the teeth visible when smiling can correct several issues. They are often recommended to fix chipped teeth, cover stains, or close gaps.
Modern veneers are made of porcelain because it closely mimics enamel for naturally-looking results. It also allows veneers to be thinner, so less enamel is removed during the bonding process. You'll maintain more of your tooth structure to preserve your smile.
Although veneers are effective, they aren't right for everyone. Your cosmetic dentist will examine your mouth to create a personalized strategy to enhance your smile.
The Process of Getting Veneers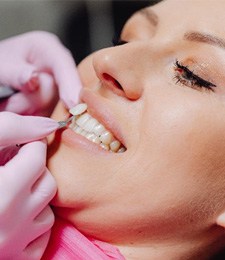 After an initial consultation and any preliminary procedures, you'll be scheduled for the first phase of your treatment.
Your cosmetic dentist may administer a local numbing agent, but it isn't always necessary. Your teeth will be cleaned before a small amount of enamel is removed. This ensures the veneer fits your tooth like a glove. They will then take an impression of your mouth to get the information necessary to create your veneers.
It can take the dental lab a couple of weeks to make them, so you'll need temporary veneers to protect your teeth while you wait. This also allows you to "try on" your new smile.
After your veneers are sent back to our office, you'll return for a second appointment to bond them to your teeth. You'll walk out of our office with a flawless smile that can last for a decade or longer with the right care. A good oral hygiene routine at home and regular care from a dentist will ensure you get the most from your investment.
The Benefits of Veneers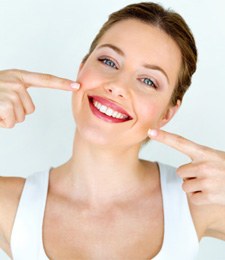 Veneers continue to rank among the most popular cosmetic procedures every year because they offer exceptional benefits, including:
Results that look natural to boost your confidence.
Lightweight and thin to feel natural.
Ultra-thin design provides a minimally invasive procedure.
Durable to last for many years.
Fixes many issues simultaneously.
Cost-effective by eliminating the need for multiple procedures.
Easy maintenance and care.
An average lifespan of 10+ years.
If you're ready to stop hiding your teeth, it's time to schedule your consultation for veneers. You can have a confident, attractive smile that you'll be proud to share with the world. Request an appointment through our website or call (203) 575-9097.
Understanding the Cost of Veneers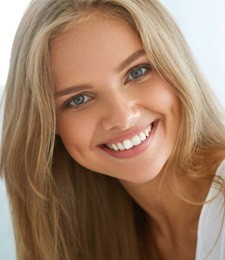 If you're seeking a transformative solution for your smile, veneers are an excellent option to consider. While you may have some concerns before committing to the procedure, rest assured – we're happy to address any inquiries you have about the financial aspect of this treatment. Below, you can learn more about the cost of veneers to help you make an informed decision and achieve the radiant smile you desire.
Cost vs. Cosmetic Dentistry: What's Right for Me?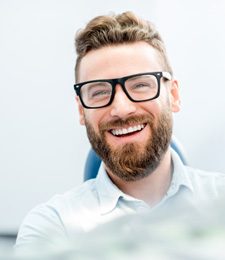 Understanding the differences among cosmetic services is crucial. They vary in cost and outcomes, so it's wise to evaluate their features before proceeding. Here's a breakdown of some procedures:
Teeth Whitening – Provides enamel brightening at a moderate cost. However, it solely enhances color and doesn't affect tooth shape or position.
Cosmetic Bonding – – Quick and affordable, it addresses minor flaws and can reshape damaged teeth. Yet, its cost-effectiveness comes with the need for periodic touch-ups.
Veneers –Transformative porcelain shells that address color, shape, and position. While effective, they come at a higher cost due to the use of premium materials.
How to Make Veneers Affordable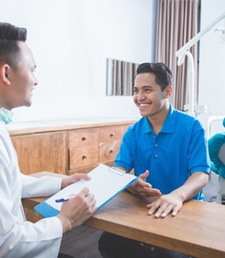 While dental insurance plans typically don't cover veneers, there are affordable options available. At Waterbury Smiles, we provide convenient financing through CareCredit. This option allows you to spread out the cost of your treatment over manageable, low-interest monthly installments. You don't have to worry about paying a significant cost upfront!
To learn more about the cost of veneers in Waterbury, schedule a visit to our practice. We're committed to enhancing your smile in a way that aligns with your budget.