Restorative Dentistry in Waterbury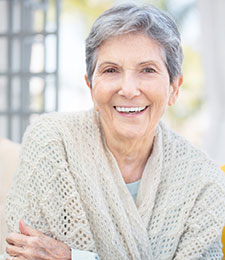 When it comes to receiving the best restorative dentistry service around, you can count on the caring dental professionals at Waterbury Smiles to deliver a beautiful and lasting smile. Our office offers multiple restorative dentistry options to patients seeking to improve their oral health and beautify their smiles.
From the moment you walk through our doors, our friendly staff will make your experience as comfortable as possible. We use our expert skills and years of excellent customer-service experience to create a relaxing environment that caters to you and your family. In addition, our use of state-of-the-art technology will ensure your restorative dentistry treatment is both positive and a success.
State-of-the-art technology helps us deliver beautiful results. Here is a list of what we offer:
Filling
Wisdom teeth removal
Living with missing teeth isn't a rare occurrence; a lot of patients deal with this problem. A smile that is suffering because of missing teeth can have a huge impact on your social life and business connections. Having a great looking smile can be a huge confidence booster, and we want you to be proud of your pearly whites. All of the above services, especially tooth replacements, will help restore your smile with results you can enjoy for years to come.
Toothaches are a lot more common than you think. Most of us have suffered through one or more in our lifetime and it's never a pleasant experience. In some cases, an infection could manifest in the root canal. These root canal infections may come in the form of any or all of the following:
Severe pain when chewing
Extreme sensitivity to temperatures
Swelling, redness of the gingiva
Discoloration of the tooth
We want to alleviate any and all discomfort you may experience, and it starts with providing a relaxed environment for your therapy. Root canal therapy may not be needed, but we need to figure that out first. It's important to speak with one of our friendly staff members to see if this treatment is right for you.
With tooth-colored composite resins, we can replace old, large, or metal fillings, cover spaces left by decay and restore tooth strength after root canal therapy. A porcelain crown is another great option that is custom-made to fit over your tooth and give it strength, function and beauty. No longer will you have to try hiding any imperfections; our restorative dentistry options will solve any physical dental issues you are experiencing.
Dental problems don't fall exclusively under the restorative dentistry category. A multitude of other complications including gum disease, infected teeth and darkened enamel can wreak havoc on not only how your teeth look, but your overall dental health, too. There are so many options to choose from and Dr. Marini and Dr. Mancini will discuss which route is best to take for your particular situation. Whether it's periodontal therapy, extractions, porcelain veneers, or TMJ therapy, we'll give you the tools to help make the best decision.
Waterbury Smiles provides quality general, cosmetic, and restorative dentistry services for Connecticut families. We serve the communities of Waterbury, Watertown, Middlebury, Naguatuck, Woodbury and Southbury. We invite you to make an appointment today!