Tooth-Colored Fillings – Waterbury, CT
A Natural-Looking Solution for Tooth Decay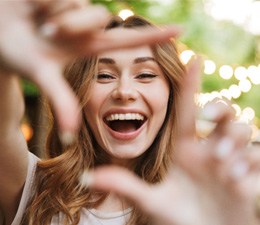 Are you experiencing tooth decay and require treatment? Or are you concerned about the visibility of old metal fillings? Whatever the case may be, our team is here to assist you. With tooth-colored fillings, we can effectively restore your teeth and replace unsightly metal fillings, leading to a revitalized dental health and appearance. There are numerous advantages to selecting composite resin over gold or amalgam fillings, including the ability to address cavities with a more natural outcome. To learn more, simply keep reading or give us a call today !
What Are Tooth-Colored Fillings?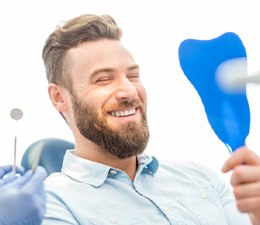 Rather than using metal for cavity fillings, we utilize a tooth-colored composite resin. This material has proven itself to be a safer, more efficient, and visually appealing choice for restoring teeth affected by decay. It's biocompatible, meaning it forms a direct bond with the tooth, offering patients enduring outcomes while conserving more of the existing enamel. These fillings are custom-matched to your teeth's exact shade, ensuring they seamlessly integrate with your smile.
The Process of Getting a Tooth-Colored Filling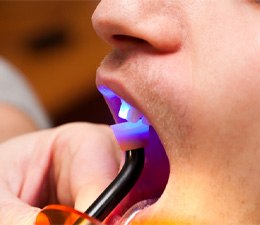 Getting a composite filling is a process that may somewhat differ from what you're used to. Initially, your tooth will undergo a preparation process to remove any decay or damage. Once prepared, it will be thoroughly cleaned and rinsed.
Afterward, a mild acid will be applied to the surface to open the pores in your enamel, ensuring a strong bond. Your tooth will then be rinsed and dried before the previously shaded resin is applied by our team. Once sculpted, a specialized dental light will swiftly solidify it. We will assess your bite for any necessary adjustments before meticulously smoothing and polishing your tooth. You'll leave the office with a beautiful healthy smile, thanks to a technique that can endure for a decade or more!
The Benefits of Tooth-Colored Fillings
While amalgam has a proven track record in treating decay, composite fillings offer unique benefits that the traditional approach cannot match, including:
Enhanced Aesthetics – The composite material seamlessly blends with your tooth, making it virtually indistinguishable to anyone but a trained professional. You won't need to worry about the material causing darkening of the tooth over time, as can happen with metal fillings.
Biocompatible Solution – Composite resin is free of metals, eliminating the risk of sensitivities or prolonged exposure to mercury.
Tooth Preservation – Fillings protect your tooth from further damage, allowing you to retain more of its natural structure, as no wedges need to be inserted for support.
Long-Lasting Materials – While various factors influence a filling's lifespan, they can endure for a decade or more with proper care.
Cost-Effective – Many dental insurance plans cover tooth-colored fillings, reducing your out-of-pocket expenses.