April 13, 2021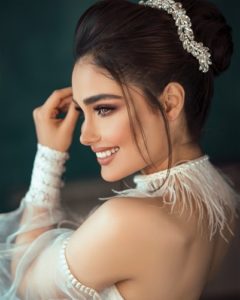 Do you have an upcoming special event? Whether it's a wedding, job interview, or reunion, the last thing you want to be worried about is your discolored smile. If your pearly whites aren't as bright as they used to be, it's easy to feel insecure about your appearance. Thankfully, teeth whitening in Waterbury can turn back the clock, but you don't want to wait until right before the occasion to see your dentist. Here's when you should schedule your appointment to ensure your smile looks its best for the big event.
Teeth Whitening Timeline
Every treatment plan is unique because it caters to each patient's individual needs. As a result, your cosmetic dentist in Waterbury will provide you with a timeline during your initial consultation. There are several factors that influence the duration of your treatment, like the method you're using to whiten your teeth, such as:
In-Office Teeth Whitening
If you want a bright smile quickly, an in-office whitening system may be the best option for you. Your teeth can become as much as 8 shades whiter in about 1 hour; however, you'll need a thorough consultation before you can begin. Your dentist will ensure there aren't any untreated dental issues that will need to be resolved first, like tooth decay or gum disease. They will also need to create your custom-fit trays to ensure the even distribution of the whitening agent for consistent results.
At-Home Teeth Whitening
If your life is busy, an at-home whitening kit may be ideal for you. You'll achieve in-office results from the comfort of your own home. Your dentist will provide you with everything you need to whiten your teeth around your schedule over the course of 2 weeks. As with an in-office treatment, you'll need an initial consultation and impressions to make your whitening trays. You must also have good oral health before moving forward.
If you have good dental health, you'll want to schedule your consultation at least a few weeks before your special occasion, especially if you'll be using an at-home kit. If you have any untreated dental issues, it's best to plan for a longer process to ensure you reach your goals on time.
Enjoy a Beautiful Smile
After you've completed your whitening treatment, you'll want to be proactive to prevent new stains from occurring. Your dentist recommends brushing your teeth at least twice a day and flossing nightly. It's best to avoid anything that may cause discoloration, like frequent coffee consumption or smoking. With the right care, you can smile brightly and give your confidence a boost.
About Dr. Luciano Marini
Dr. Marini earned his dental degree at the University of Connecticut School of Dental Medicine and has completed advanced training in many specialties, like cosmetic dentistry. He is a member of various professional organizations, including the American Dental Association. If you're ready to improve your smile, choose an award-winning dentist. Contact our office today to schedule your consultation for teeth whitening.
Comments Off on Special Event? Don't Wait to Whiten Your Teeth
No Comments
No comments yet.
RSS feed for comments on this post.
Sorry, the comment form is closed at this time.