April 2, 2021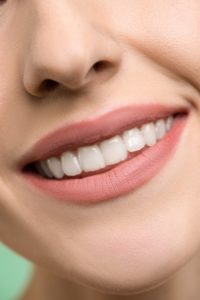 Do you have white spots on your teeth? Although they are only acute discoloration, it's easy to feel insecure about the blemishes. There are several reasons the small spots may occur; however, you don't need to feel embarrassed by their appearance any longer. There are many solutions to decrease or eliminate their visibility, such as teeth whitening in Waterbury. Your cosmetic dentist will create the personalized plan you need to love the smile you see in the mirror.
Causes of White Spots
Many people experience areas of white patches on their enamel, which can be caused by several factors, such as:
Dental Fluorosis: Consuming too much fluoride as a child before the teeth emerge through the gum tissue can cause the imperfections. Most often, the condition is only aesthetic without damaging the health or integrity of the teeth.
Enamel Hypoplasia: While the teeth are still developing, the enamel may not form correctly. In some cases, it can increase the risk of tooth decay.
Poor Oral Hygiene: Improper brushing and flossing habits can lead to discoloration.
Orthodontics: Poor oral hygiene habits while wearing braces can cause the teeth to be stained. When the brackets are removed, it can leave white squares on the surface of the teeth.
Acidic or Sugary Foods: Frequently consuming sugary or acidic foods can cause the decalcification of the enamel.
Treating White Spots
Your cosmetic dentist in Waterbury will evaluate your smile to determine the cause of the color inconsistencies. Many treatments can resolve the flaws depending on your needs, including:
Enamel Microdermabrasion: A small amount of enamel is removed to decrease the appearance of the spots. The treatment is often combined with teeth whitening to create a uniform color.
Teeth Whitening: At-home or in-office teeth whitening can brighten your enamel to allow the lighter areas to blend in. This is often a suitable solution for spots caused by poor oral hygiene or braces.
Dental Veneer: If the imperfections are significant, you might be a candidate for veneers. A thin shell is bonded to the front surface of a tooth to cover discoloration.
Topical Fluoride: Patients with enamel hypoplasia or weakened enamel can benefit from topical fluoride. It will strengthen the teeth to make them more resistant to decay.
Composite Resin: A tooth-colored material is applied to the enamel to hide stains; however, it may not be recommended for patients who have multiple large white areas.
Reveal a Radiant Smile
White spots on your teeth don't need to cause an eyesore when you smile. Your cosmetic dentist can brighten your smile and boost your confidence using the latest innovations in dentistry. They'll create a beautiful smile you'll be proud to show off.
About Dr. Alexandra Galante
Dr. Galante earned her dental degree from the Tufts University School of Dental Medicine and completed advanced training in general dentistry. She strives to build lifelong relationships with her patients while embracing the latest advancements in dentistry. If you're ready to improve your smile, contact our office today to schedule your consultation with an award-winning dentist.
Comments Off on How to Correct White Spots on Your Teeth?
No Comments
No comments yet.
RSS feed for comments on this post.
Sorry, the comment form is closed at this time.