May 3, 2021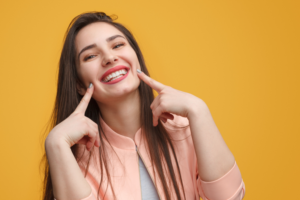 You've likely heard many rumors about painful root canal procedures, so it's normal to hesitate if your dentist recommends one. There isn't any reason to worry because new dental advancements make them virtually pain-free. If you need root canal therapy, here are 4 reasons why the endodontic treatment is actually a reason to celebrate.
1. Save Your Tooth from Extraction
Although extracting your tooth will eliminate the issue at the source, it will lead to a new list of oral health complications, like cavities, gum disease, and tooth loss. Your dentist always suggests saving a tooth from needing to be removed when possible. With a root canal, you can avoid the pain and discomfort of having the tooth taken out and a painful recovery. You'll also reduce the risk of costly dental treatments down the road.
2. Your Pain Will Be Gone
Nothing is worse than a toothache, especially when it's caused by an infection. Antibiotics can treat the discomfort temporarily, but without a root canal, the pain will always return. If you choose a root canal, you won't lose sleep at night any longer or deal with a throbbing, persistent toothache. It will remove the infected tissue and the nerve center of your tooth, so you can get back to enjoying your day without any dental pain.
3. Skip Paying for Replacement Teeth
Every tooth is crucial. Removing even one will compromise the health, function, and appearance of your smile. You'll need to invest in a replacement to fill the space, which can get costly over the years. A traditional bridge will only last for about 10 years before needing to be replaced. A dental implant can last for a lifetime, but it can be quite costly upfront. You can reduce your long-term oral health costs by rehabilitating your tooth, so you don't need to worry about the expense of replacement teeth.
4. Preserve Your Natural Smile
If you leave your tooth untreated, the infection can spread to surrounding teeth and tissues causing serious damage to your smile. Eventually, you might lose a tooth or two, which can weaken your jawbone. Your remaining teeth won't have the support they need, so they can drift out of alignment. You can preserve your smile and keep your jawbone strong by investing in the benefits of a root canal. After just 2 appointments, your tooth will be healthy to last for decades with the right aftercare.
Repair Your Smile Today
If you need a root canal, there isn't any reason to fret. Your dentist will use the latest advancements in dentistry to treat your tooth while keeping you comfortable. You'll invest in a healthy, beautiful smile using a popular endodontic procedure.
About Dr. Ann Marie Mancini
Dr. Mancini earned her dental degree from the Tufts University School of Dental Medicine and is a member of various dental organizations, including the American Dental Association. She maintains the highest standard of care to create healthy smiles that last. If you need root canal therapy, contact our office today to schedule an appointment.
Comments Off on 4 Reasons Why Root Canals are Good News
No Comments
No comments yet.
RSS feed for comments on this post.
Sorry, the comment form is closed at this time.