June 22, 2021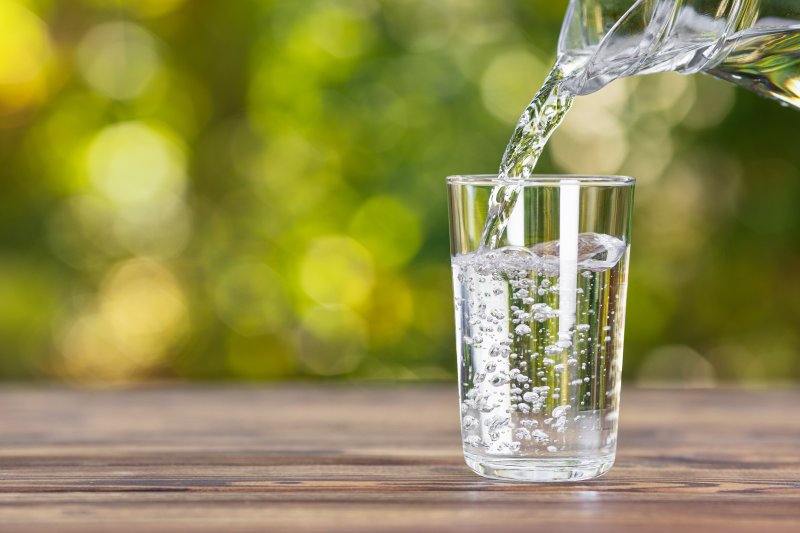 You know that whenever you pick out a new tube of toothpaste, it usually says "contains fluoride" in huge letters, but what does this actually mean? What is fluoride and why is it such an important ingredient in your dental hygiene products? Is it necessary for maintaining excellent oral health? Continue reading to learn more about this ingredient and how it can help you to keep your smile in good health!
What Is Fluoride?
Fluoride is an ionic compound that is derived from fluorine. This mineral is naturally found in water, soil, plants, rocks, and even the air. It is commonly used in dentistry to strengthen the protective enamel, or the white, outer layer of the teeth. Because of this, fluoride helps to prevent cavities from forming.
Water authorities add fluoride to the municipal water supply because studies have shown that adding it to areas where the fluoride levels are naturally low can reduce the prevalence of teeth decay in the local population, ultimately saving a lot of people from dealing with dental issues in the future.
Are You Getting Enough Fluoride?
For most adults, brushing with a fluoridated toothpaste and drinking fluoridated water is enough for keeping your teeth healthy. However, there are still some situations where fluoride treatment is especially beneficial. This includes if you are taking any medications that cause dry mouth, have periodontal disease, or are prone to developing cavities.
What Are the Types of Fluoride Treatments?
There are two different types of fluoride treatments that you can choose from – in-office and at-home. If you decide to go to the dental office for fluoride treatment, you can be administered the treatment easily and quickly. This involves the use of a special fluoridated foam or gel that is painted onto the teeth or placed in a tray that is worn for a few minutes. This substance comes in a variety of flavors to help make the experience more pleasant.
Sometimes, patients are prescribed at-home fluoride treatments. These are generally gels that can be brushed onto the teeth, but they are only usually prescribed for those who are at higher risk of dental decay or have another need for it.
Fluoride helps to ensure that your teeth stay strong for as long as possible. Ultimately, thanks to fluoride, we can say goodbye to cavities!
About the Author
Dr. Luciano Marini is an experienced dentist who has been working in the field for more than three decades. He earned his dental doctorate from the University of Connecticut School of Dental Medicine. Currently, he is a proud member of the American Dental Association, Connecticut Dental Association, and Waterbury Dental Society. For more information on fluoride or to schedule an appointment, visit his website or call (203) 575-9097.
Comments Off on How Does Fluoride Impact Teeth?
No Comments
No comments yet.
RSS feed for comments on this post.
Sorry, the comment form is closed at this time.