August 14, 2021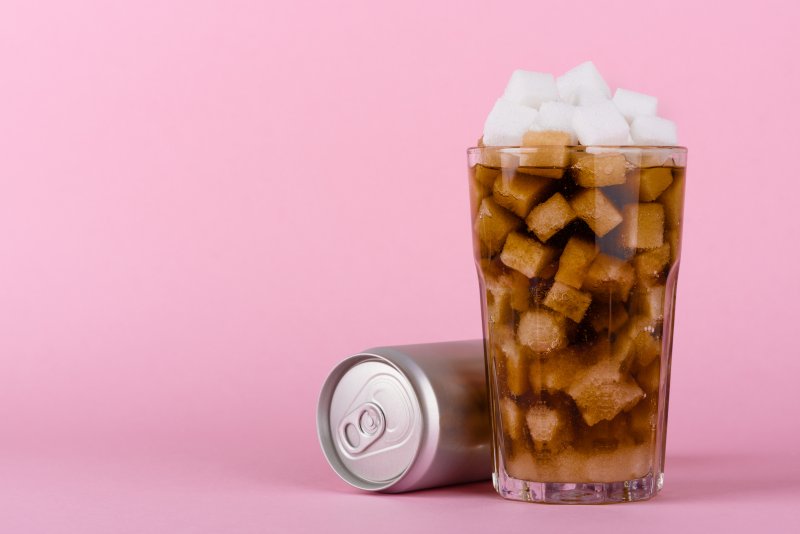 In a recent study, researchers found that 62% of drinks marketed towards children contain large quantities of added sugar. Though the packaging for these products may make them appear to be healthy, the obscene amounts of sugar can increase your child's risk of developing cavities. By helping your child maintain a nutritious diet and learn how to keep their teeth in good condition, children's cavities are completely avoidable.
What Causes Children's Cavities to Form?
A bacteria called mutans streptococcus plays a major role in cavity development. It feeds on sugar in the mouth and produces acid that wears down tooth enamel over time. If the bacteria reaches the inner layer of the tooth, the nerve and blood vessels of the tooth may be affected. Although cavities can form in people of all ages, they are more likely to occur in children who are unaware of how to properly care for their teeth. Through a clinical examination and use of an X-rays, your dentist can detect early signs of tooth decay and recommend preventive measures based on their findings.
Drinks You Shouldn't Give Your Child
While it's well known that sodas contain a lot of sugar, so do most fruit juices. Juices containing citrus fruit such as grapefruit, lemons, limes, and oranges also expose your child's teeth to dangerous amount of acid. Energy drinks are especially bad when it comes to cavities. They have a high sugar content, are incredibly acidic, and offer no health advantages over sodas.
How to Keep Cavities from Forming
Though having your child brush their teeth twice and floss once each day can help prevent tooth decay, these aren't the only means of cavity prevention. Other ways to prevent children's cavities include:
Use non-fluoride tooth paste for children under 2 years old and fluoride toothpaste for older children
Brush your child's teeth for them until they are 6 years old to demonstrate proper brushing techniques
Teach your children not to share food and drink since oral bacteria can be spread this way
Visit the dentist twice a year for regular cleanings
Avoid feeding your child sticky, starchy, and sweet foods and drinks
Increase intake of crisp fruits and vegetables high in water to keep their mouth hydrated and prevent bacteria from sticking to their teeth
Ask your child's dentist about dental sealants for added cavity protection
Have your child drink plenty of water, especially fluorinated water, to flush bacteria from the mouth and prevent acid buildup
Feed your child cheese and nuts since they have acid-fighting properties and can remineralize teeth
Though your dentist can treat your child's cavities, preventive measures such as avoiding or limiting tooth-rotting foods and drinks are your best bet in teaching your child how to take care of their smile.
About the Practice
The friendly, highly qualified team at Waterbury Smiles has been serving the Waterbury community since 1986. They provide exceptional cosmetic, preventive, and restorative dentistry for the whole family and are committed to helping you maintain your oral healthcare. They offer kind, compassionate service, the latest dental technology, and an all-around enjoyable experience. Their commitment to their craft is clear in the way they give their all to each and every patient. For more information on how to protect your child's teeth from tooth decay, call our office at (203) 575-9097 or visit our website.
Comments Off on Are the Drinks You're Giving Your Child Causing Cavities?
No Comments
No comments yet.
RSS feed for comments on this post.
Sorry, the comment form is closed at this time.