June 7, 2022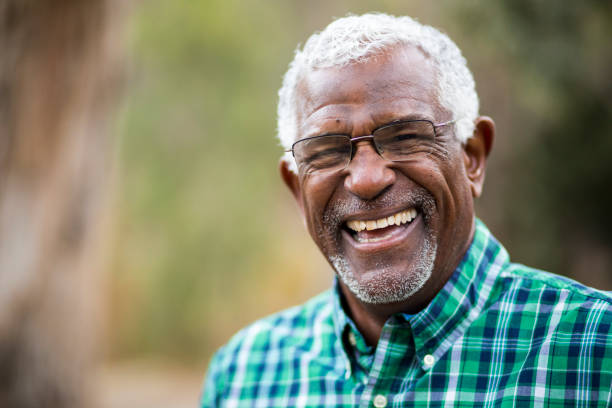 Are you missing several or all of your teeth? If so, dentures are an excellent way to replace them. These classic restorations can give you back some of your bite power and allow you to smile, eat, and laugh confidently. Though dentures are a great option to complete your smile, there are several myths about them floating around. Read on as we debunk 5 common myths about dentures.
Myth #1: I Can Wear My Dentures All Day and Night
Dentures are removable restorations that need to be taken out every night. Be sure to clean them with a non-abrasive toothbrush to remove plaque and food particles that built up throughout the day before letting them soak in water or a denture cleaning solution overnight. Rinse them off to remove excess solution before putting them back in your mouth in the morning.
Myth #2: Dentures Aren't Custom-Made
Since dentures are customized to fit the individual, this myth couldn't be any less true! Every mouth is different, so your dentist will take the necessary measurements and make a mold to ensure that your restorations fit you as intended.
Myth #3: Dentures Are Unattractive
Though TV shows and movies often make it seem like dentures look unnatural, properly made dentures will look lifelike and feel comfortable in your mouth. A good dentist will ensure that they look as close to your natural teeth as possible and will make adjustments if necessary.
Myth #4: Dentures Last a Lifetime
You may think that one pair of dentures will last your whole life, but this isn't true. These appliances will need to be replaced every five to 10 years on average. It's important to properly clean your restorations and soak them every night so they last as long as possible.
Myth #5: You Have to Use Adhesive with Your Dentures
Denture adhesive helps keep your restorations in place. Ideally, dentures will suction your mouth to prevent slipping while you eat, speak, and laugh. But, if they don't fit your mouth quite right, you may need to use adhesive to hold them in place. Additionally, you should consider speaking with your dentist if your restorations move around too much and make it difficult to function in your day-to-day life.
As you can see, there are several things you may have heard about dentures that aren't as true as the internet may make them seem. When in doubt, always speak with your dentist so they can make sure you know all the information you need about these useful restorations!
About the Practice
Led by Dr. Luciano Marini, Dr. Ann Marie Mancini, and Dr. Alexandra Galante, the team at Waterbury Smiles has been providing patients with the exceptional dental care they deserve since 1986. They take pride in giving patients with missing teeth gorgeous, functional grins through the use of high-quality, lifelike dentures. If you want to learn more about dentures or are interested in setting up a consultation, call Waterbury Smiles at (203) 575-9097 or visit their website.
Comments Off on 5 Common Myths About Dentures
No Comments
No comments yet.
RSS feed for comments on this post.
Sorry, the comment form is closed at this time.