June 29, 2022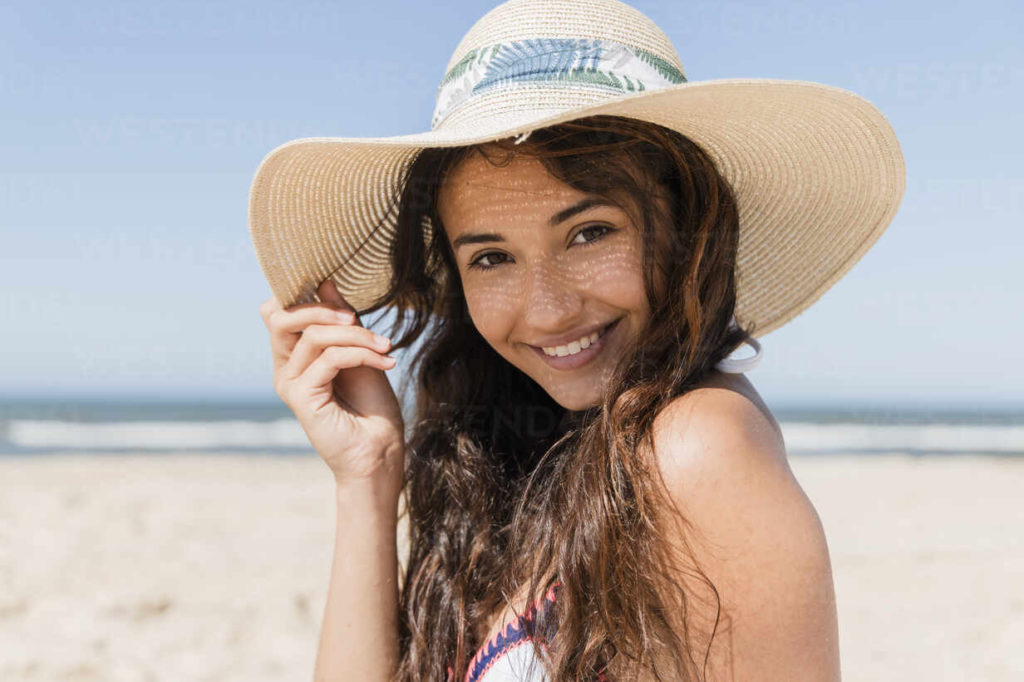 During the summer, hanging out in the sun is a great way to spend the season and get some vitamin D. This vitamin is known for improving sleep, strengthening the immune system, boosting your mood, and helping you lose weight, but can it impact your smile, too? Read on to learn more about the relationship between spending time in the sun and having a healthy smile.
The Link Between the Summer Sun & Your Oral Health
When it comes to having healthy gums and teeth, preventing oral health issues is key. This involves brushing twice per day, flossing every night, eating well, avoiding bad oral habits like smoking, drinking plenty of water, and visiting your dentist twice per year. Along with these prevention methods, getting plenty of time in the sun is also beneficial. this is because spending time in the sun allows your body to absorb vitamin D, which is essential for a healthy immune system. This will help keep infections like gum disease from developing and damaging your smile.
How to Stay Safe in the Summer Sun
Though spending time in the sun is good for your smile, prolonged, unprotected exposure can be risky. Fortunately, there are a few simple ways that you can protect your skin from harm, including:
Wear SPF daily– This includes SPF lip balm, which will protect your lips from the sun's damaging rays.
Drink plenty of water – Water is essential to a healthy smile. Drinking plenty of water when spending time in the sun will help replenish fluids and wash away harmful oral bacteria and leftover food particles.
Burn care – If you do end up getting burned while spending time in the summer sun, make sure to properly care for your skin by applying aloe vera. You can also take a cold bath or shower to help soothe your skin.
4 Dental Hygiene Practices to Follow This Summer
Along with the above ways to stay safe in the sun, it's also key to practice good oral hygiene by:
Scheduling dental appointments – Visit your dentist every six months for checkups and cleanings to prevent oral health issues.
Flossing regularly – Floss your teeth every night to get rid of food particles, plaque, and bacteria that accumulated throughout the day.
Eating a vitamin-rich diet – This includes fish and lean meat, fresh fruits and veggies like apples and carrots, low-fat and fat-free dairy products like milk and cheese, and nuts like almonds.
Avoiding unhealthy dental habits – Don't chew on ice or other non-food objects as this can damage your smile. Additionally, avoid smoking, drinking excessively, or eating too many sugary and carb-heavy foods.
With summer finally here, it's the perfect time to work on your tan and get plenty of vitamin D. Not only will this help you get some good sleep, but it will also make it easier to maintain a healthy smile!
About the Practice
Dr. Ann Marie Mancini, Dr. Luciano Marini, and Dr. Alexandra Galante lead the team at Waterbury Smiles with kindness that shows in how they care for their patients. Since 1986, they have been helping patients keep their smiles healthy and looking their best. They offer cleanings and checkups to help you avoid oral health issues and maintain a brag-worthy smile. For more information or to schedule an appointment, call their office at (203) 575-9097 or visit their website.
Comments Off on Is the Summer Sun Good For Your Oral Health?
No Comments
No comments yet.
RSS feed for comments on this post.
Sorry, the comment form is closed at this time.