September 7, 2022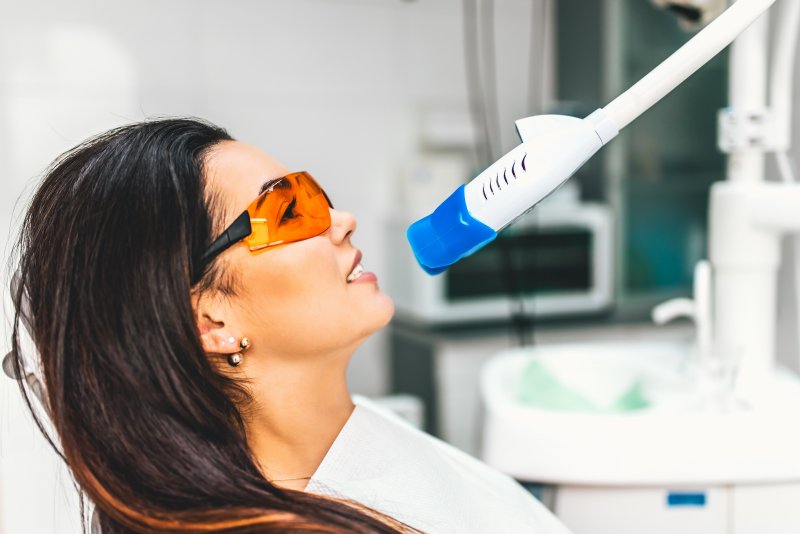 Having a stained, discolored smile can make your pearly whites look anything but that. Feeling confident in photos and social situations are made much harder when you feel self-conscious about flashing a smile. There are several things that can cause stained teeth, including certain foods and drinks, medications, and tobacco use. Research shows that there are also some genetic factors that can cause dental discoloration. Read on to learn more about the relationship between genes and having a stained smile.
How Genetics Can Cause Stained Teeth
External factors aren't the only things that can result in a discolored smile. There are certain genetic conditions that can cause your smile to be naturally stained. Dentinogenesis imperfectais a genetic disorder that impacts the development of the teeth. It causes them to be weak and brittle, making them more susceptible to wear, breakage, and loss. Additionally, this may cause your tooth enamel to be transparent and a yellow-brown or blue- color. Dentinogenesis imperfectacan affect both baby and adult teeth.
Amelogenesis imperfectais another genetic condition that affects tooth development. It is caused by a genetic mutation and is characterized by teeth that are unusually small, abnormal enamel formation, pits or grooves, discoloration, and to accelerated wear and breakage. People with amelogenesis imperfectaare also more likely to develop cavities.
How Your Cosmetic Dentist Can Help
Though there are genetic factors that can cause you to have naturally stained teeth, that doesn't mean you have to live with a discolored smile. Cosmetic dentists offer several treatments that can improve the look of the teeth, such as:
Porcelain veneers – Made out of dental-grade porcelain, these thin shells cover the front part of a tooth to mask discoloration and several other cosmetic issues. A small amount of tooth enamel will need to be removed for them to adhere properly and effortlessly blend with the rest of your smile.
Direct Bonding – Your dentist can apply a composite resin to the front of the teeth to correct the same issues as veneers, including discoloration or staining. This treatment costs less than veneers but isn't nearly as durable.
Teeth Whitening – Professional whitening can lift stains from your smile safely and effectively. Take-home whitening trays are custom-made and let you whiten your smile on your own time. In-office treatments only take about an hour and can lift your smile by several shades.
Dental crowns – These are tooth-shaped caps that completely encircle the top part of a tooth. They can improve the way the tooth looks as well as its function and structure.
If your teeth have always been stained or discolored, genetics may be to blame. By making an appointment with your dentist, you can get to the bottom of what's causing your stained teeth and undergo the right treatment to give you a gorgeous grin you'll love!
About the Practice
Drs. Ann Marie Mancini, Luciano Marini, and Alexandra Galante are the talented dentists who lead the team at Waterbury Smiles. They treat their patients with kindness and compassion so they feel safe and comfortable throughout their visit. If you have stained teeth, they offer treatments like veneers, whitening, dental crowns, and cosmetic bonding to improve the way your smile looks. If you're interested in getting more information about Waterbury Smiles or want to schedule an appointment, visit their website or call their office at (203) 575-9097.
Comments Off on Can Stained Teeth Be Hereditary? 
No Comments
No comments yet.
RSS feed for comments on this post.
Sorry, the comment form is closed at this time.