January 6, 2023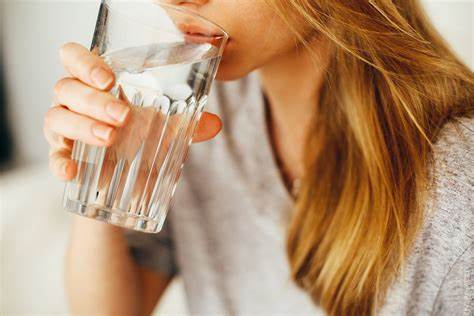 Fluoride is a mineral that is naturally occurring in soil, water, air, rocks, and plants. It is also added to many dental products, such as toothpaste and mouthwash. Additionally, fluoride can be found in many public water sources. You may be wondering why this mineral is in your water. Keep reading to learn about four reasons why there is fluoride in your drinking water and how it's beneficial to your smile.
#1: To Prevent Cavities
Fluoride has been found to lessen one's risk of cavities. That's why it's contained in so many dental products and drinking water sources. In fact, fluoride in tap water prevents approximately 25% of tooth decay and both adults and children. Additionally, the Centers for Disease Control and Prevention (CDC) named fluoridated drinking water one of the 10 greatest public health achievements of the 20th century.
#2: To Protect Smiles That Are at a Higher Risk of Decay
Fluoride can help prevent cavities in everyone, but it offers additional benefits to people at a higher risk of tooth decay. Making it more accessible via drinking water is an easy way to add more fluoride into the average person's life to keep their smiles safe. This includes those who:
Have certain medical conditions, including allergies, heartburn, and gum disease
Have a family history of tooth decay or a specific genetic makeup
Smoke cigarettes or use other tobacco products
Have thin or weak tooth enamel
Have an athletic lifestyle
#3: To Lower Your Overall Oral Healthcare Costs
Approximately 164 million work hours and 51 million school hours are lost every year because of dental-related issues. In fact, many visits to the ER or emergency dentist for a toothache are caused by tooth decay, which is easily prevented. Fluoride in drinking water can help by providing your teeth with an extra barrier against decay. This can help you save time, money, and the stress of a dental emergency.
#4: To Build on the Fluoride Already in Drinking Water
For all the benefits that fluoride offers are smiles, some people are still concerned about it being added to their drinking water. What they may not know is that since fluoride is naturally occurring and most bodies of water, it is likely already in public sources.
Small amounts of fluoride are added to water sources to meet the levels recommended by the CDC, and these levels are continuously monitored by professionals. Consuming fluoride through your drinking water isn't much different from consuming milk that's been fortified with vitamin D.
About the Practice
Drs. Ann Marie Mancini, Alexandra Galante, and Luciano Marini head the highly skilled team of compassionate oral health professionals at Waterbury Smiles. They enjoy helping patients keep oral health problems at bay through a variety of preventive treatments. They can also teach you about the importance of fluoride in drinking water and why using fluoridated products is good for your smile. If you are interested in setting up a consultation with Waterbury Smiles or want to learn more about the many exceptional services they offer, visit their website or call their office at (203) 575-9097.
Comments Off on 4 Reasons Why There's Fluoride in Drinking Water
No Comments
No comments yet.
RSS feed for comments on this post.
Sorry, the comment form is closed at this time.