March 23, 2023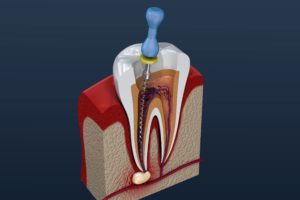 Let's face it, root canals have a bad reputation, but much of what you've heard probably isn't true. In fact, if your dentist has recommended a root canal, it's actually great news. It means your tooth can be saved, and there's nothing more exciting than avoiding missing teeth. Although you may be a little apprehensive, here's why root canal therapy can be a perfect solution to preserve your smile.
Avoid Needing an Extraction
Extracting a problematic tooth will eliminate the issue at the source; however, it opens the door to many costly complications. Every tooth is invaluable for a healthy, functional, and beautiful smile. Losing even one will increase your risk of cavities, gum disease, and additional missing teeth. A root canal is the most cost-effective method to rehabilitate your oral health without sacrificing a tooth.
Stop Your Toothache for Good
Contrary to common belief, an occasional toothache is not normal. It's a sign of an underlying issue, like an infection deep within the tooth. You might decide to wait out the pain to see if your discomfort subsides with no treatment. Unfortunately, it's unlikely your toothache will go away. If your tooth suddenly stops hurting, it may have died and will need to be removed. When you have dental pain, every minute matters. Root canal therapy will stop your pain at the source.
Reduce Your Oral Health Expenses
Should you choose an extraction over root canal therapy, your oral health expenses will increase. Although it may only be one tooth, you'll need to pay for a replacement to avoid common problems caused by missing teeth. While there are many methods of treating tooth loss, they'll need to be replaced every few years unless you invest in dental implants.
Preserve Your Natural Smile
A gap in your smile can affect your self-esteem in many ways. You can lose 25% of your jaw's density within the first year of losing a tooth because it isn't being stimulated by the root. Your jaw will continue to shrink over time, causing your remaining teeth to drift from alignment. Your facial tissues won't have enough support, causing wrinkles, sagging skin, and a sunken appearance. You won't have to worry about losing your jaw's density or looking years older because a root canal will preserve your smile. It will keep your jaw strong and healthy to look and feel your best.
If your dentist recommends a root canal, it means there's still hope to save your tooth. Don't delay the procedure or extraction might be your only option. Don't worry, your dentist will explain everything during your consultation, so you know exactly what to expect.
About Dr. Luciano Marini
Dr. Marini earned his dental degree at the University of Connecticut School of Dental Medicine and has regularly continued his education in many specialties, like root canal therapy and cosmetic dentistry. He is a proud member of many professional organizations, including the American Dental Association. Request an appointment through our website or call (203) 575-9097.
Comments Off on Root Canal Therapy is Good News
No Comments
No comments yet.
RSS feed for comments on this post.
Sorry, the comment form is closed at this time.