September 8, 2023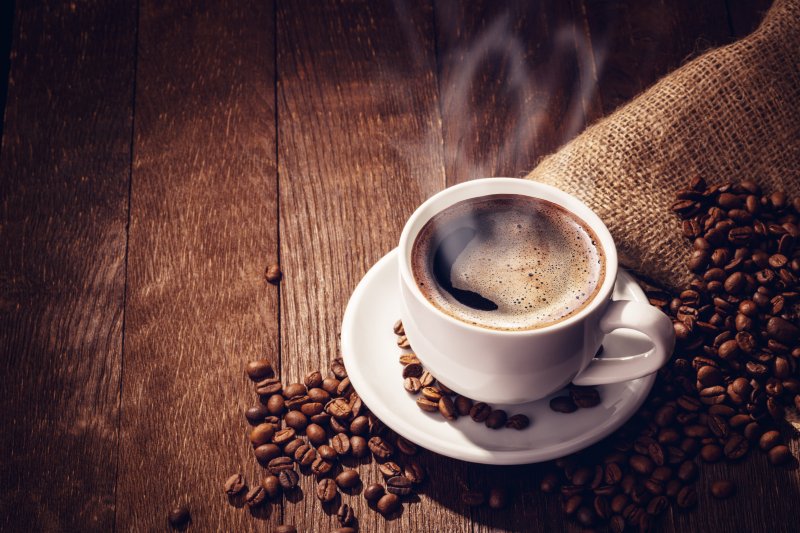 Wake up, grind the beans, set the filter, pour over, let steep, and enjoy. This is the morning routine of someone who really loves their coffee. That first sip of java in the morning can be a truly awakening experience. However, the smell of their breath is never as good as the smell of the coffee. America's favorite brown bean juice can have a negative effect on oral health.
If you need help worrying less about halitosis and more about what setting to put your grinder in, continue reading. These tips will make coffee breath a thing of the past.
1. Brush After Coffee
Because you're supposed to brush twice a day, and most people only have time in the morning and at night, coffee is often drunk after brushing. This not only defeats the purpose of brushing but will also make your coffee taste terrible.
Instead, try to brush after your morning cup. Coffee contains both acid and sulfuric compounds that help create a heavy aroma once it's brewed. This sulfur dissipates in your mouth in the form of volatile sulfur compounds (VSCs). This is what creates the smell of bad coffee breath.
2. Drink Water
Drinking a glass of water after your coffee not only helps to wash away the lingering acid on your teeth, but also helps stimulate saliva production.
Coffee causes dry mouth, which aids the smell-causing bacteria in plaque to continue to grow. Saliva will not only wash away some food particles but also act as a neutralizer for the bacteria in the plaque on your teeth.
3. Chew Sugarless Gum
While the sugar in regular gum will feed the bacteria in your mouth, causing more bad breath, sugarless gum can make you produce more saliva and gently dilute any sugars or food particles that are trying to form plaque.
Without gum, the process of remineralization after coffee takes about an hour. By chewing the gum for 20 minutes, you can significantly shorten the remineralization time, protecting your teeth from acid and neutralizing odor-causing bacteria.
4. Eat Greek Yogurt
Remember those VSCs mentioned earlier? Eating sugar-free yogurt neutralizes some of these compounds. Yogurt contains probiotic bacteria which are beneficial for digestion and oral health.
Fortified yogurt also contains vitamin D which also helps reduce oral bacteria. Eating yogurt after your morning coffee and then again after dinner as a snack can drastically reduce the amount of VSC's in your mouth improving your breath over a short time.
Following these tips will certainly quench your coffee breath over time. Remember that bad breath isn't built in a day, so it may not be solved quickly. If your breath is bad continuously even after brushing and trying these tips, visit your dentist. There may be more than java at work in your mouth!
About the Practice
At Waterbury Smiles, they pride themselves on their friendly family atmosphere and quality dental care. They are dedicated to helping you and your loved ones achieve their brightest, healthiest smiles. Their team of professional dentists and support staff are ready to tailor your treatment to meet your needs. To schedule an appointment, call (203) 575-9097 or visit the website to learn more.
Comments Off on A Morning Coffee Lover's Guide to Fresh Breath
No Comments
No comments yet.
RSS feed for comments on this post.
Sorry, the comment form is closed at this time.